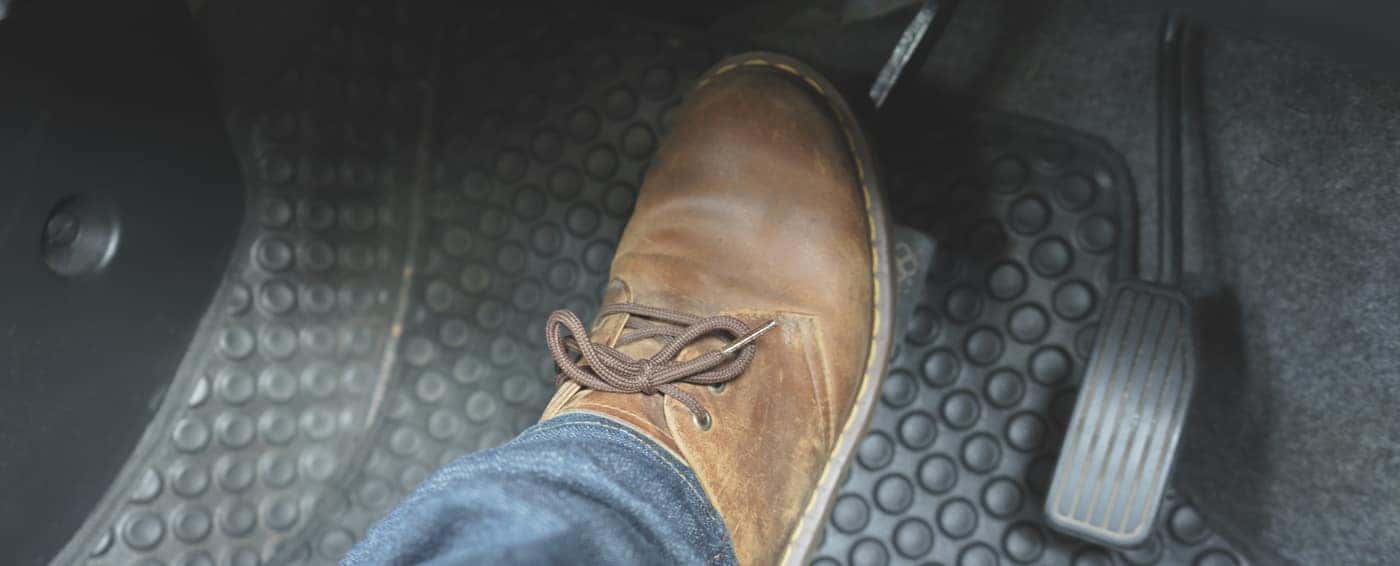 Have you noticed that your car trembles when braking? If you feel your vehicle shaking when you try to come to a stop, there are a few issues that could be happening. Whether you feel shaking in your steering wheel or trembling in your brake pedal during your Pearland drives, you're likely wondering, "why does my car shake when braking?."
Our Nissan service specialists at South Houston Nissan are ready to help you pinpoint and resolve the issue. Schedule service online today, or read more about the three most common causes for why a car shakes when braking.
Your Brake Rotors Are Warped
When you're wondering "why does my car shake when braking," there's definitely reason to be concerned. It most likely has to do with damaged or warped brake rotors. Your brake calipers push your brake pads against your brake rotors, causing your vehicle to come to a stop. As rotors get older, they get thinner over time, reducing their stopping power and also making them prone to warping and uneven wear.
Furthermore, the high heat levels generated during normal braking conditions can warp the rotors over time. That makes your braking surface uneven, meaning that you'll get shaking during braking.
So when should you replace brake rotors? While it depends on your driving style and road conditions in Pasadena, every 50,000 miles to 75,000 miles will likely be the interval.
You Need New Tires
There might not be any issues with your brakes themselves, but rather, your tires. Sometimes, if you have a poor alignment, then your tires will wear unevenly. If this happens, you'll usually feel your steering wheel shake.
Unevenly worn tires, then, will cause your car to shake when braking. Sometimes, tires will only require alignment or another service like tire rotation. Other times, you may need new tires. Be sure to check your owner's manual if you're curious about when to rotate tires, when to get an alignment, and more.
Your Car Has Steering or Suspension Problems
If there is an issue with your vehicle's steering system or suspension system, you'll most likely experience shaking when braking as well as regular driving around Pearland.
When you have your vehicle in for an oil change or a tire rotation, it's smart to ask for a general vehicle inspection also to catch any issues with your steering or suspension.
How to Fix a Car that Trembles When Braking
Because there are so many possible reasons why your car might shake when braking, it's important to have the issue resolved by our service team. Our expert Nissan service technicians here at South Houston Nissan are sure to find the root of the issue for you. We even offer service specials to help you save.
Contact Us with Questions About Car Brakes
Do you have any questions about how you can repair your vehicle's brakes? Still wondering "why does my car shake while braking?" Don't hesitate to contact us online today! We'll get you back on the streets of Deer Park today. From Nissan brake service to Nissan battery service, we're always here to help you learn about parts and service.