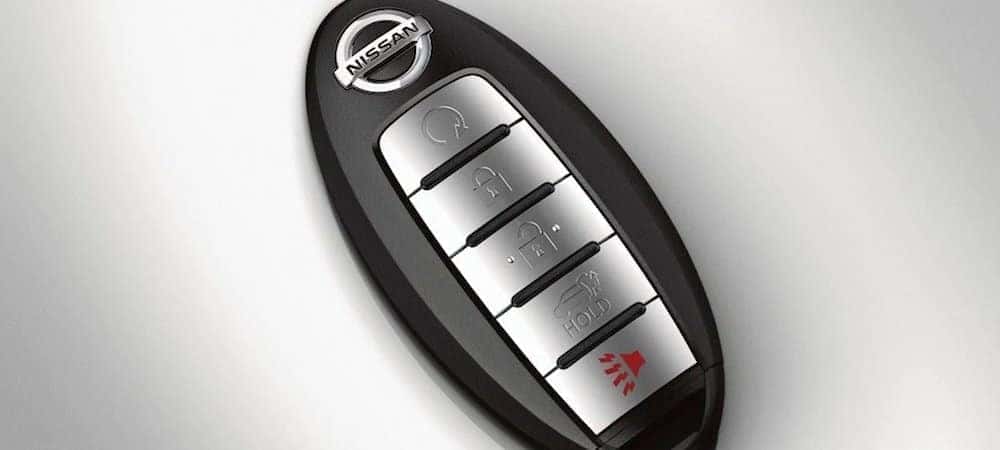 How to Start a Nissan With a Dead Key Fob
Learning how to start a Nissan with a dead key fob is simple, and it's a good idea to brush up on the basics to avoid a panicked morning in Pearland! The service team at South Houston Nissan is here to walk you through the basics of the Nissan key fob, so you know how to deal with a dead battery and find the replacement parts that you need. Find out how to take car care into your own hands below:
Opening Your Vehicle
You can click and click all you'd like, but if your battery is dead, the buttons just won't unlock your car doors. So, what do you do?
Look for a small release latch under the key fob. Push to open.
You'll see an emergency key hidden inside the fob.
Slide the key out through the bottom.
Use the key to open the door as normal.
Starting Your Vehicle
You've opened the doors, but what about how to start Nissan with a dead key fob?
Insert your key fob into the key fob port.
Press the brake or clutch.
Press the START/STOP button.
Your car should turn on, even if the battery is not working.
Finding Nissan Key Fob Replacement
If your key fob is unresponsive, it could be an issue with the device itself – but more than likely, it's the Nissan key fob battery. A full Nissan key fob battery change takes just minutes of your time, and it will usually solve the problem immediately. Look for a "CR2025" for your Nissan Key fob replacement – or just check our parts department! Then, follow these steps:
Access the same compartment that held the emergency key.
Remove key housing.
Find the dead battery and remove it gently.
Add the new battery.
Make sure the negative side is facing you as you close the housing.
Put the key fob pieces back in place.
Test the fob to make sure it works.
Find a Nissan Key Fob Replacement at South Houston Nissan
At South Houston Nissan, we can help you bring out the very best in your Nissan. Whether you need a Nissan key fob battery change or a multi-point inspection, you can count on our team to deliver the results that you need in Pasadena and Deer Park. Feel free to contact us in Houston with any questions!
More From South Houston Nissan
Drivers from Pearland to Pasadena are gravitating toward the 2020 Nissan Versa due to the affordability and efficiency of the vehicle. So, just how fuel-efficient is this impressive sedan and how much will you save when fueling up around Deer Park? Our team here at South Houston Nissan will help explain the Nissan Versa MPG across the different…

The 2020 Nissan Pathfinder is one of the most capable family SUVs we offer at South Houston Nissan. So, how many seats does it offer and how can it enhance your Pearland drives? The 2020 Nissan Pathfinder seating capacity allows you to bring along up to seven adults, leaving plenty of room for your cargo as well….

Crossovers are great for getting around Pearland in style, and few can compare to the all-new 2021 Nissan Rogue in terms of standard features and overall look. However, an upgraded Nissan Rogue engine gives you 1,350 pounds of towing capacity, allowing you to haul small items to the campsite as you and your family go…