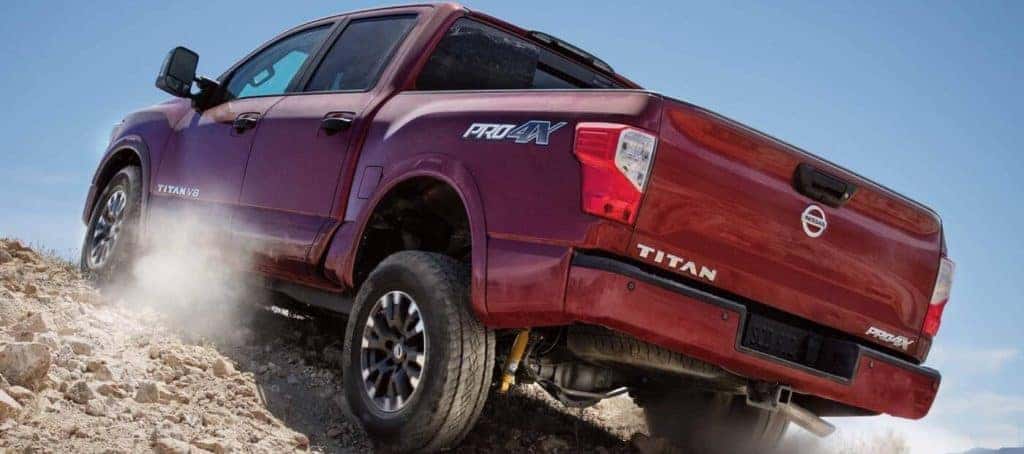 How Much Does It Cost to Lift a Truck?
You may have seen lifted trucks rolling around Pasadena, and thought about getting your Nissan Frontier or Nissan Titan pickup lifted. And, of course, you're probably wondering how much you'd have to spend. How much does it cost to lift a truck? We'll talk about that, along with other things you should keep in mind when getting your pickup lifted. So, how much is it to lift a truck? Let's find out!
How Much Does It Cost to Lift a Truck If A Professional Does It?
How much is it to lift a truck if a professional does it? The answer depends on a lot of factors, such as whether a leveling or lift kit is used, what kind of setup you want, and what kind of truck you have. Hiring a Pearland area professional to lift a truck can cost anywhere from $800 to $8,000. The friendly staff at our Service Center would be happy to walk you through your options.
How Much Does It Cost to Lift a Truck I Do It Myself?
How much is it to lift a truck if you do it yourself? That depends on which kind of kit you choose to buy. We'll get into the pros and cons of each type of kit later. But this is how the costs of each type break out:
Leveling and body kits – $100 to $500
Suspension kits – $1,000 to $5,000
Suspension Lift or Body Lift?
If you decide to get your truck lifted, you'll need to decide between a suspension lift kit or body lift kit. We strongly recommend that amateurs who try to tackle this themselves stick to body lift kits, as they are far less complex than suspension lifts. Here the details about each type:
Body Lift
Can increase your truck's height by 1 to 3 inches (not as high as a suspension lift)
Is less expensive than a suspension lift
Is far simpler than a suspension lift
Suspension Lift
Can lift your truck 4 to 6 inches (twice as much as a body lift)
Is more expensive than a body lift, and may require the purchase of additional parts
Is more complex than a body lift
Let the Professionals at South Houston Nissan Help
The friendly service staff at South Houston Nissan will be happy to walk you through everything that is involved in this process, including the cost to lift a truck. Feel free to schedule service with us. We're conveniently located near Deer Park. So, drop by or contact us today!
More From South Houston Nissan
Drivers from Pearland to Pasadena are gravitating toward the 2020 Nissan Versa due to the affordability and efficiency of the vehicle. So, just how fuel-efficient is this impressive sedan and how much will you save when fueling up around Deer Park? Our team here at South Houston Nissan will help explain the Nissan Versa MPG across the different…

The 2020 Nissan Pathfinder is one of the most capable family SUVs we offer at South Houston Nissan. So, how many seats does it offer and how can it enhance your Pearland drives? The 2020 Nissan Pathfinder seating capacity allows you to bring along up to seven adults, leaving plenty of room for your cargo as well….

Crossovers are great for getting around Pearland in style, and few can compare to the all-new 2021 Nissan Rogue in terms of standard features and overall look. However, an upgraded Nissan Rogue engine gives you 1,350 pounds of towing capacity, allowing you to haul small items to the campsite as you and your family go…